Chimney Services
---
Beato Fuel is a proud partner of Guaranteed Home Improvement, providing chimney services to our valued customers all year long. Whether you heat your home with oil, natural gas, or propane, you are constantly using your chimney. Sometimes your chimney can get dirty, leading to clogs or other potential problems. Having a reliable chimney service provider you can trust is critical for keeping your chimney clean and safe. At Beato Fuel, we're proud to be that partner. With on-demand chimney cleaning and repairs, our team can ensure your property is getting the proper ventilation and air flow. Get in touch with us today for an inspection!

Chimney Inspections and Cleanings
Over time, heating systems will cause residual build-up in your chimney. If left unchecked, blockages can form and prevent proper ventilation, which can cause carbon monoxide to leak into your home. We recommend having your chimney inspected once a year to ensure that the flue is clear of debris and structurally sound. Heating equipment chimneys need to be inspected and cleaned each year prior to the heating season. Fireplace chimneys should be cleaned every 2 years. Benefits of inspections and cleanings:
Improved indoor air quality
Increased lifespan of heating equipment
Maintained manufacturers' warranty on heating equipment
Maintained homeowners insurance
Maintained value of your home
A clean chimney is a key component to a safe home. Save time and money while maintaining the comfort and value of your home when you schedule your chimney inspection with Beato Fuel. Contact us today for your free chimney Inspection!
Schedule Appointment >
Preventative Maintenance Guarantee
When you choose Beato Fuel as your heating service provider, we will perform safety inspections of your chimney when we schedule your system's annual tune-up, regardless of which program you choose. To learn more about our available heating maintenance plans, feel free to check out our programs page. Our certified partners will check your chimney breach, cap, terracotta, or stainless steel liner, as well as the exterior structure of your chimney, to make sure there are no cracks, gaps, or missing joints. This annual service will guarantee your family's safety, reduce emergency repairs, and keep your equipment operating at peak performance all season. Schedule your annual chimney maintenance today! Schedule your annual tune-up today! Schedule>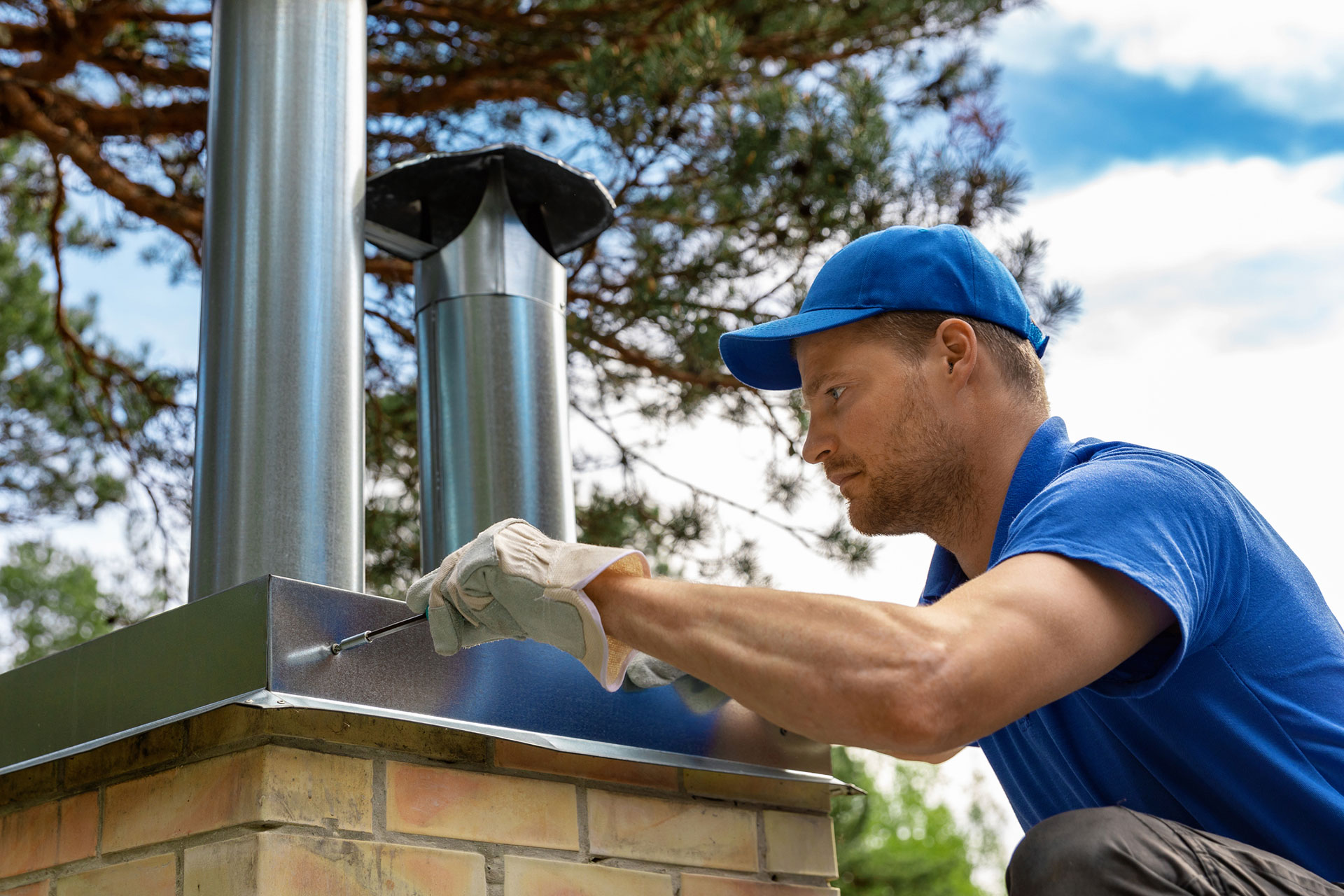 Chimney Installations and Repairs
Beato Fuel and GHI also offer installations of new liners, caps, dampers, and custom masonry restoration for your heating appliance chimney and fireplace. Our stainless-steel chimney liners are double ply for extra stability and protection, have a smooth interior wall to protect against unwanted debris from building up, and are flexible to guarantee no kinks or crimps compromise proper draft for ventilation. We carry standard size liners but can accommodate any size chimney. Thinking of converting to gas? Chimney liners are required by code to keep you and your family safe from carbon monoxide, which is colorless and odorless. Chimney caps help to prevent water, ice, and snow from settling at the base of the chimney and rotting out the ventilation system. Our expert masons will inspect the interior and exterior of your chimney to ensure the brick, stone, cement, and mortar are not damaged. If any structural component is compromised, we will repair it immediately to prevent any further deterioration from occurring. We provide free inspections and estimates for all chimney-related issues, so contact us today to keep your home safe and warm. Schedule your free estimate today! >